Science
Throughout our Whale and Dolphin Watching season, we remain in touch with researchers from Universities and other institutes.
Supplying scientific data, essentially whale photos that can be used on photo-id projects, is a great part of our mission regarding the social responsability we feel we have, and we wish to contribute actively to the scientific development and evolution in this field of research.
This programme´s objective is to contribute to the study and knowledge of protected species within the regional strategies of natural resources conservation.
Daily, during our trips, data regarding the observed species is collected and logged, mainly it´s numbers and geographical position. Also, we take photos of the individuals and their distinguishable characteristics.
This collection of data is then introduced on the programme online platform, which converts these observations in interesting analisys for us and the public in general, making it invaluable for future research. The platform allows us to identify different species distribution patterns, asses show numbers change throughout time and, thanks to photo-id, investigate the movements of specific individuals.
Identification Catalogues
Like explained previously, on our trip we photograph, identify and catalogue the individuals we "meet" daily.
Photo-id allows the understanding of the species, it´s behaviors, identify and recognize individuals and/or groups of animals. This gives us the opportunity to understand if there are, for example, residente individuals or groups, how long they remain and it´s composition. This collection of data is also important to help uso n the trips themselves, since we are able to identify groups of animals and associate behavior patterns, diving patterns and others, knowing exactly which group i tis on each observation.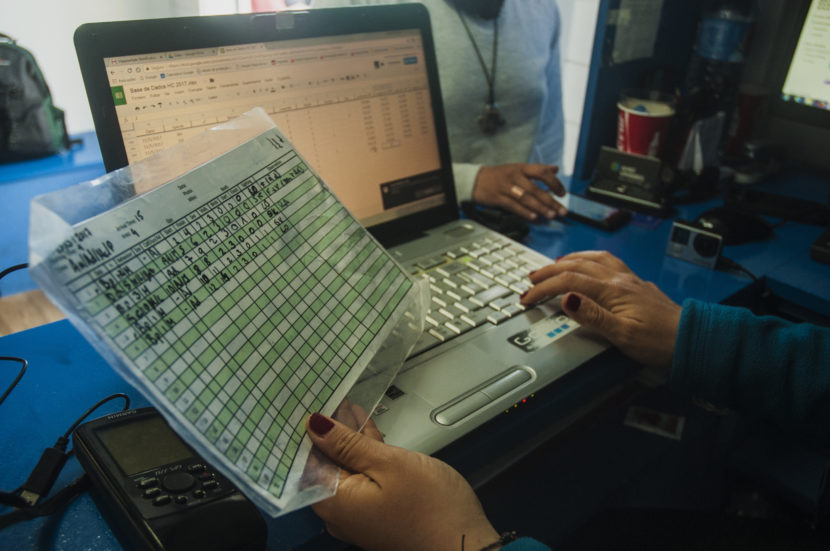 We combine Tradition with Science
Beyond our land based Lookouts/Spotters, who indicate us the animals location, we also use a Hydrophone, na instrument used in scientific research, also helping us in finding and locating some cetacean species. Our Hydrophone itself is a symbol of frienship, material reuse, scientif cooperation and how creativity and science can become inseparable.
Science that is born within…
We have always supported biologists that work with us, and we have always motivated them to go above and beyond, take a chance on their scientif careers. So far, Sofia Mendonça, Ricardo Fernandes e Marilia Olio made their masters´ dissertations in the University of the Azores, using data collected during our trips.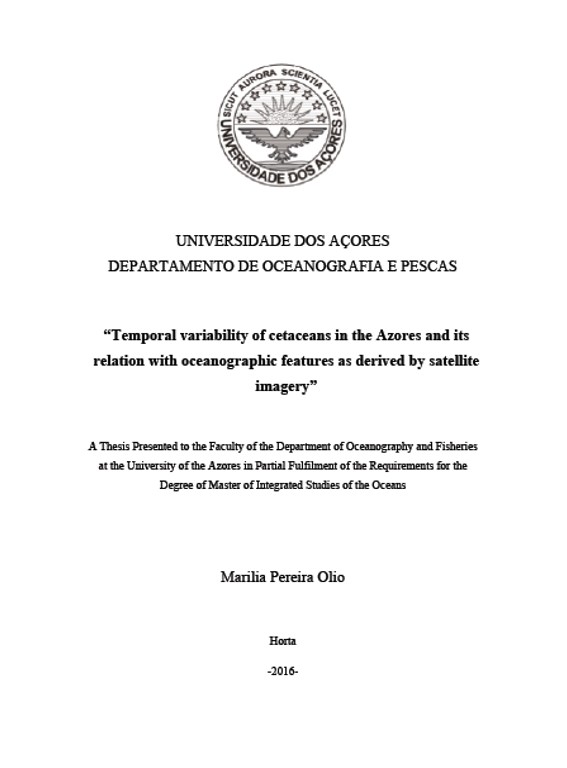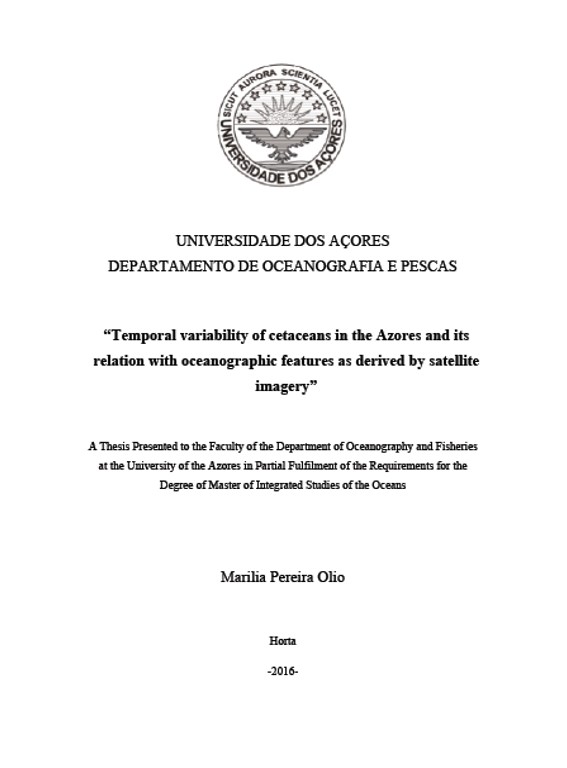 "Temporal variability of cetaceans in the Azores and its relation with oceanographic features as derived by satellite imagery". OLIO, M. (2016).
Integrated Oceans Studies Masters degree dissertation, University of the Azores – Department of Oceanography and Fisheries. Download abstract 
"Methodology proposal and study of photo-id of the Bryde´s whale (Balaenoptera edeni) in Azores and Madeira". FERNANDES, R. (2014).
Integrated Oceans Studies Masters degree dissertation, University of the Azores – Department of Oceanography and Fisheries. Download abstract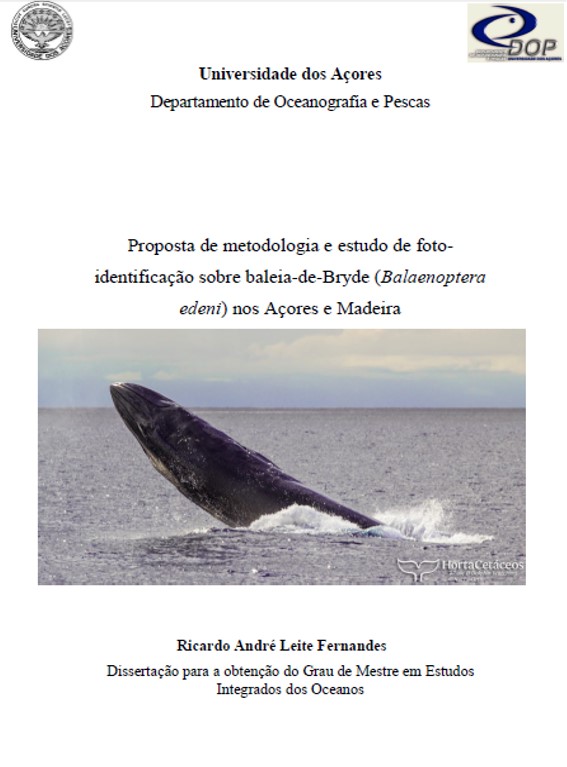 Scientific communications
OLIO, M., et al. (2015): "A three year study of humpack whale (Megaptera novaeangliae) occurence in Faial – Pico islands of the Azores and its relation to satellite-derived surface biophysical products". 29th Conference of the European Cetacean Society, 23-25th March 2015, Malta.
Download poster
OLIO. M., ORIA, N., et al (2016). "Vertebral column malformation in a Fin Whale in Azorean waters". ESC Madeira 2016. Download poster
Education
"Sharing our experiences with others, learning and communicating cetacean knowledge
is another one of our favorite activities."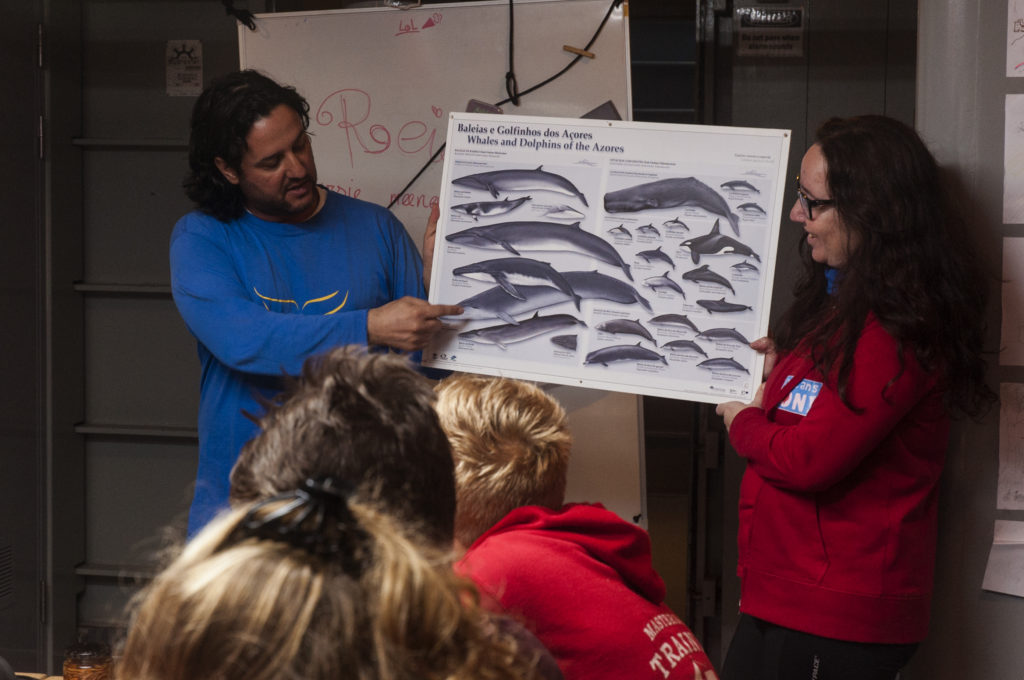 Lectures
we organize lectures with the purpose of showing this activity we love so much to as many people we can, and it also allows us to share experiences.
During these lectures, we seek, above all else, to communicate our knowledge, create awareness and appeal to the importance of animal conservation.
Oceans-On®
We are partners of the Oceans-On® project. Professor Oscópio is the guest teacher in our company. He lives in the Oceans-On® planet, he is a scientist and na Ocean philosopher! A great deal of his work with us is to help promote Ocean Literacy: "Understand the influence we have on the Ocean and the influence the Ocean has on us". In preparation to the extraordinary adventures for 2020. Meanwhile, get to know the missions of the other residents of the Oceans-On®Planet!