Our Islands have hidden secrets and amazing views that can only be found on foot! There are a few different types of hiking trails throughout the Island you can choose from – some more accessible than others, that may require a better physical condition. In any case, our tours are always given by one or more guide. Our guides are passionate about nature and will help you to get to know the fauna and flora of our Island.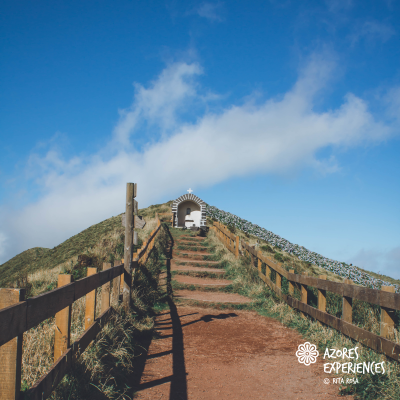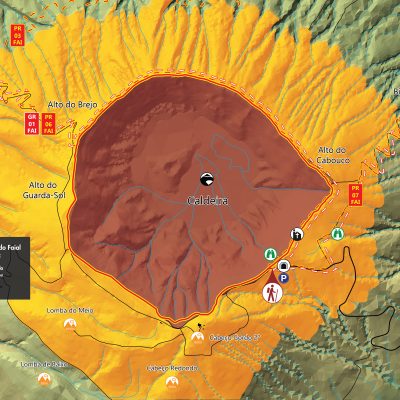 Typo: Circular
Dificulty: Easy
Distance: 6,8km
Time: about 3 hours
Entre Montes | Monte da Guia
Typo: Circular
Dificulty: easy
Distance: 3,4km
Time: about 2 hours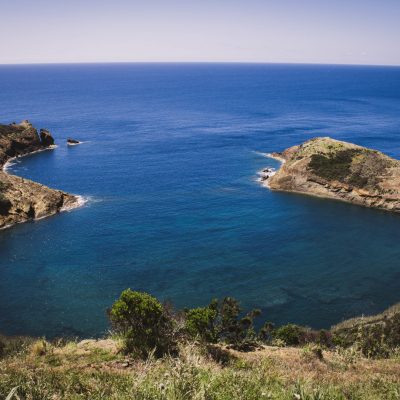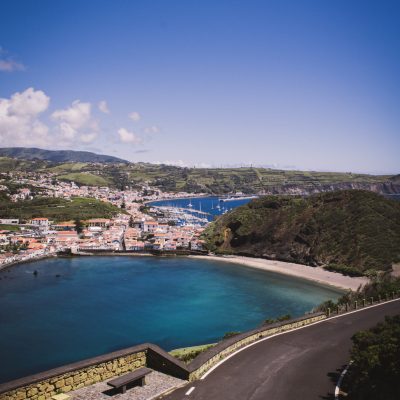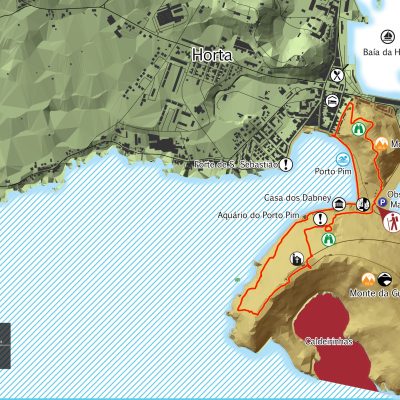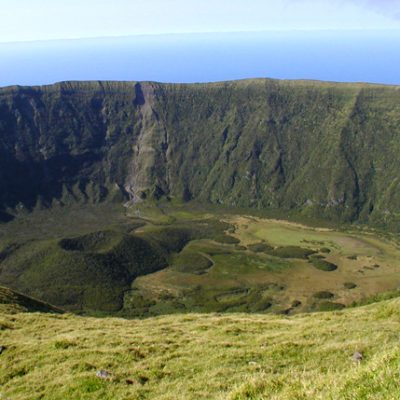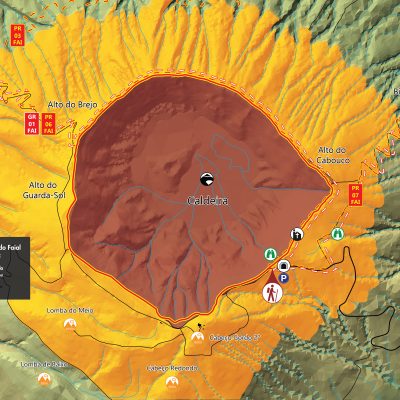 Typo: Linear
Dificulty: Hard
Distance: 4,1km
Time: about 5 hours
The reservation of this hike must be made at least 4 days in advance
Typo: Linear
Dificulty: Hard
Distance: 19,3km
Time: aproximadamente 5 hours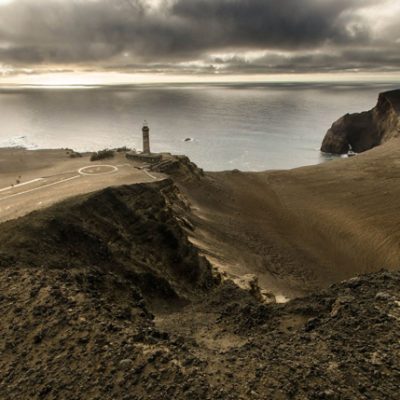 Children 0-5 years: FREE (check availability before tour)
Children from 6 to 12 years old (inclusive): 50% discount
Recommended Hiking Gear: Light and comfortable hiking boots (preferably waterproof), waterproof windbreaker,
water, light snack and camera.
Dificulty Level: Variable. There are options from easy, medium to hard.